The Caitlyn Jenner effect: Real Housewives casts first transgender star
The popular Bravo reality series has cast its first transgender cast member in Amiyah Scott, adding to growing representation across US television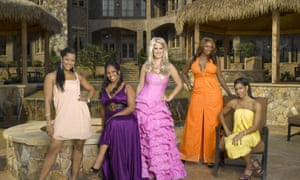 The transgender movement has made its way over to Bravo.
For the first time in Real Housewives history, the American flagship channel has cast a transgender woman to its Atlanta edition. Amiyah Scott began her transition 10 years ago, when she was 17. She is to join next season, replacing NeNe Leakes on the show, alongside fellow new addition Kim Fields.
Like fellow transgender reality show star Caitlyn Jenner, Scott has already amassed a large social media following on Twitter and Instagram. On both accounts, she refers to herself as a "unicorn with an invisible horn", "model" and "makeup guru".
Scott's casting comes two months after CBS added its first transgender housemate, Audrey Middleton, to Big Brother. Middleton's transgender identity was revealed by TMZ, after CBS failed to mention the fact in their initial press notes for the show. After her background was made public, CBS reportedly stopped her from talking with reporters prior to the premiere of Big Brother. Given Scott's already large fanbase, it's doubtful Bravo will do the same.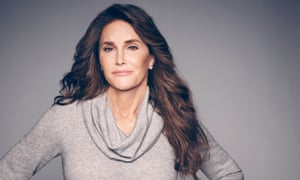 Both Scott and Middleton (who was voted off the show in July) add to the growing number of transgender reality TV stars.
Jenner's buzzed-about reality show, I Am Cait, premiered on E! to 2.7 million viewers in July (the show has since dipped in ratings).
This summer saw ABC Family premiere Becoming Us, an unscripted show that chronicles the life of 17-year-old Ben Lehwald of Evanston, Illinois, as his father Charlie transitions to become Carly. The series also focuses on Ben's girlfriend, Danielle, whose dad is also transitioning into a woman.
TLC is currently airing I Am Jazz, a reality series about a 14-year-old transgender girl and her family.